5 Creative Recipes for Cooking with Organic Groceries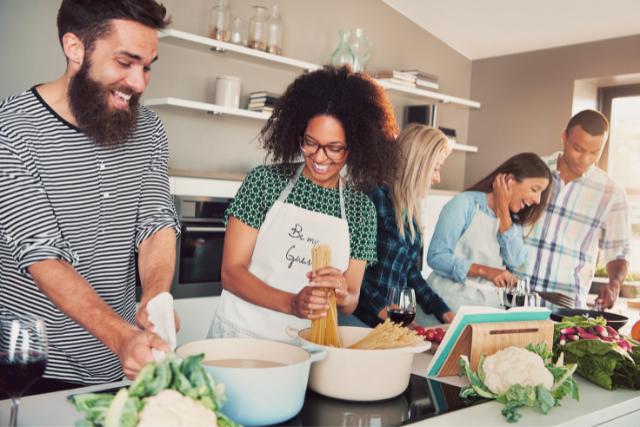 Whoever claimed that you couldn't be creative regarding food wasn't paying attention. If you give these five (5) recipes for organic goods a shot, you'll find that you can be as creative as you want and yet maintain a healthy lifestyle simultaneously. Take advantage of this opportunity!
Organic foods are those that are grown and produced without the use of synthetic chemicals such as pesticides and artificial fertilizers. Some examples of such substances are herbicides. They do not use any components that have undergone genetic modification (GM) or irradiate any of their food. Organic farmers place a high priority not only on the health and happiness of their livestock but also on protecting the natural environment and preventing environmental degradation.
Eating organic food is the way to go when it comes to having a healthy lifestyle in Singapore. You are shielded from the potentially dangerous pollutants connected with genetically modified organisms and conventionally grown foods since it is produced via agriculture in the most ecologically conscientious manner possible.
In the most recent few years, there has been a noticeable spike in supermarket availability of organic items. This trend is gradually being recognized as a growing phenomenon. This is because people are getting more curious about the benefits of this substance. People nowadays are becoming more open to investigating different avenues that may lead to improvements in their health.
In addition to the information presented above, the following is a selection of original recipes that call for organic foods and ingredients that you may also find interesting to experiment with.
Noodles and Fish Soup with Vegetables
Try this noodle fish dish with the organic ingredients you already have in your kitchen the next time you're in the mood for something warm and comfortable.
Get the recipe: Simple Recipes for Healthy Home-cooked Food | Health Plus (parkwayeast.com.sg)
Gado Gado
This recipe is simple yet still tasty and good for you. Indonesian cuisine, known as gado gado, consists of a salad of steamed vegetables topped with a spicy peanut sauce.
Get the recipe: Gado Gado - My Singapore Food
Soya Sauce Chicken Glazed With Sesame Oil
Soy sauce and toasted sesame oil would have to be the only two pantry essentials we took to a desert island if we were only allowed to carry two items. This is the only pair of condiments that works as hard as these two to rapidly liven up a stir-fry, grain bowl, or noodle dish, and they also form the foundation of marinades for meats and fish.
Get the recipe: Soya Sauce Chicken Glazed With Sesame Oil - My Singapore Food
Pok Chang
This traditional sticky rice dumpling uses sticky rice powder to produce the outer shell, which is then wrapped around the filling. The component consists of a combination of coconut flesh, white sugar, and groundnuts that have been crushed. This mixture has been hand-blended. Give this snack a go by putting together all-natural components.
Get the recipe: Pok Chang - My Singapore Food
Hakka Yong Tau Foo
The Hakka Chinese food known as Yong Tau Foo is one of the most famous Chinese cuisines. It is prepared by putting meat or fish paste with tofu together with various vegetables such as bitter gourd, okra, peppers, eggplants, mushrooms, etc. It may be served as a soup or on its own with a sweet bean sauce.
Get the recipe: Hakka Yong Tau Foo - My Singapore Food
Disclaimer: The information provided in this article is for general information purposes only. All information in this article is sourced from other websites, and we do not represent any rights regarding the contents and information on the site. All rights belong to their original owner. 
Sources: