Organic Food on a Budget: Making Healthy Choices Affordable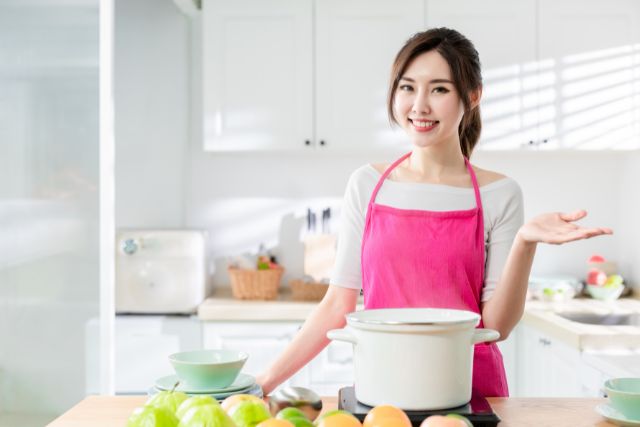 Organic food? It's going to be expensive, isn't it?
What if we tell you you can create your magic regarding organic prices? Yes, you're right! Let's make your healthy options affordable!
There is a widespread belief that organic foods are more costly than conventional alternatives. The cost of specific vegetables is much more than traditional meals, but this is only sometimes the case. One of the most prominent motivations for farmers to become certified organic is the possibility of receiving organic rewards. 
According to Produce Business, the differential in the cost of inputs between organic and conventional operations causes organic products to command a higher price. If organic processes cannot use synthetic fertilizers, the farmers may be required to pay additional workers to apply organic manure as a fertilizer. 
And if a farmer wants to buy property to start an organic business, the farmer could have to pay a higher price for a region that artificial chemicals have not previously contaminated. To add insult to injury, annual agricultural inspections now cost far more money than they used to. The premium is one of the few ways, if not the only method, that farmers may recoup their investment in organic agriculture.
The premiums might change depending on the availability and the time of year. One of the most significant typical premiums, lettuce, may be 10 to 20 percent more costly than regular lettuce. However, due to the inconsistent supply of crops, farmers have seen a shift in the consistency of their premiums. On the other hand, organic clementines, mangoes, and romaine lettuce were priced between 23 and 54 percent cheaper than their conventional counterparts in January 2018. 
The question now is, how can we reduce the cost of your organic food? Here are some pointers to keep in mind.
Carry do some study.
The primary factor contributing to the higher cost of organic food is the difficulty of growing organic produce, particularly without the help of chemicals such as pesticides, antibiotics, and artificial hormones. This indicates that the cost of some organic goods will be more than the cost of their non-organic equivalents. For instance, the price of organic greens is comparable to the cost of conventionally grown crops.
Purchase fruits and vegetables that are in season.
Produce that is now in season often has greater availability, which results in lower prices. It is also more likely to have been produced locally, which helps support local farmers and reduces the amount of food that must travel.
In addition, it compels you to vary the fruits and vegetables you consume according to the time of year, which is another benefit.
Save some of the food by freezing it.
After you have purchased your preferred fruit and veggies while they are on sale and in season, you should freeze them so that you have access to them throughout the year. Before being placed in the freezer, ensure they have been washed and carefully stored in a container that prevents air leakage.
You may also get organic fruit and vegetables frozen at your area's grocery store.
Pick up ripe deals
Because most supermarkets and greengrocers drastically discount perishable goods as soon as their expiration date draws near, overripe organic fruits may be purchased at a significant discount. Becoming familiar with the local organic and health food shops and the farmer's market may also lead to other offers and discounts. 
Buy in bulk
You may receive large quantities of seasonal organic vegetables at a reduced price by purchasing them from one of the many providers offering bulk-buy or seasonal boxes. The exteriors of up to 25 percent of a farmer's crops are deemed unfit for human consumption because they do not meet specific quality standards.
Imperfect boxes are precisely the same as your standard fruit and vegetable box, except that they are stuffed with produce considered "odd." This is why they were created. Not only do they help farmers and decrease food waste, but they may also save you up to fifty percent on the cost of organic goods.
Make your own from scratch.
Why not indulge your inner green thumb and try growing your veggies and fruit if you have the room and time to do so? The produce that comes straight from your garden is sure to be the most affordable and fresh option.
When you finally get your hands on some high-quality organic vegetables, you should experiment with some of the many delectable plant-based dishes you may prepare.
Disclaimer: Please note that the material presented in this article is intended only to provide general information. The material in this article was gathered from various sources; nevertheless, we do not claim ownership of any rights associated with the contents and information presented on the site. The original owner retains ownership of any rights.
Sources: