Comfort and Strength on a Plate: Nourishing Recipes for Individuals Facing Cancer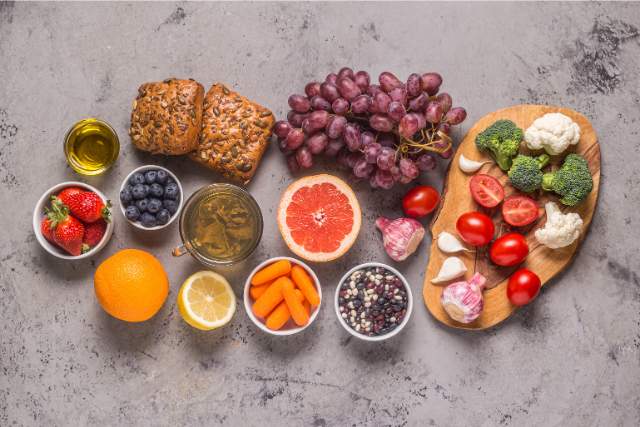 What emotions do you have whenever you put anything in your mouth to eat? Do you feel thrilled, relaxed, or simply neutral? It might go either way, depending on how you are feeling and what you are in the mood for, but the most important thing is that these meals should offer you the power to move and the comfort of being able to eat daily.
We all have those meals that provide us comfort, right? And everyone has a different go-to dish when they need to relax. Those struggling for their health need the power that food provides in addition to the consolation of knowing that they are mending and may consume food that will supply them with the nourishment they need. 
If you have cancer, maintaining a healthy diet is especially important since the disease and its therapies might alter how you eat.   They have the potential to change how your body processes specific meals and makes use of nutrients.
It's possible that during cancer treatment, you'll need to adjust your diet to help you gain strength and better endure the side effects of both the illness and its therapy. This may require you to consume foods that are only sometimes advised for people in excellent health. When deciding how best to provide nutrients for your body, you must consider the kind of cancer you have, the therapy you are receiving, and any adverse effects.
Whether you are someone who is battling this sickness or if you know someone who is battling it. You are welcome to give these nourishing recipes a try. Remember that a healthy diet requires consuming a wide variety of foods to provide your body with the nutrients it needs to fight cancer. Proteins, lipids, carbs, water, vitamins, and minerals are all examples of these essential nutrients.
Avocado Deviled Eggs
You would never guess that this beautiful take on deviled eggs was a lighter and healthier alternative to the original recipe since it is so decadent and gratifying. Eggs are a good source of protein and B vitamins, and avocados are a good source of heart-healthy fat and fiber. This appetizer is loaded with all of these nutrients. 
The filling is given an additional jolt of flavor thanks to the inclusion of conventional guacamole components, including lime, cilantro, and tomato. These ingredients give the filling an added punch of flavor. To assist in providing a portion-controlled appetizer that is the ideal nibble before the main course, the filling, similar to guacamole, is served in egg halves.
Get the recipe: Avocado Deviled Eggs - American Institute for Cancer Research (aicr.org)
Rainbow Grain Bowl with Cashew Tahini Sauce
This colorful dish contains nutrients that will satisfy you for many hours. You should be able to find lentils that have already been cooked in the chilled area of the produce department.
Get the recipe: Rainbow Grain Bowl with Cashew Sauce (eatingwell.com)
Lemon-Herb Salmon with Caponata & Farro
Prepare this vibrant and wholesome supper meal inspired by the Mediterranean diet and loaded with veggies using the produce you picked up at the farmer's market. You are welcome to use any other veggies or prepare another whole grain, such as brown rice, in its place. 
Get the recipe: Lemon-Herb Salmon with Caponata & Farro (eatingwell.com)
Smoked Gouda-Broccoli Soup
This dish for broccoli and cheese soup packs not one but two smokey punches thanks to the use of smoked paprika and smoked Gouda. If you cannot get smoked Gouda, smoked Cheddar will provide equally beautiful results.
Get the recipe: Smoked Gouda-Broccoli Soup (eatingwell.com)
Split Pea Soup with Chorizo
Find raw chorizo that is smoky and spicy to make this simple split pea soup in a slow cooker. If you cannot get raw chorizo, you may use merguez or Italian sausage with equal success.
Get the recipe: Split Pea Soup with Chorizo (eatingwell.com)
Marmite pasta with porcini and lemon breadcrumbs
The synergistic interaction of Marmite, mushrooms, and parmesan cheese produces umami. This method of layering results in cuisine that is visually appealing and has a robust flavor.
Get the recipe: Marmite pasta | Ryan Riley recipe for cancer patients | WCRF (wcrf-uk.org)
Banana and peanut butter flapjacks
Consuming high-calorie foods like nuts as a snack is a practical approach to reverse any weight loss that may occur as a side effect of cancer and cancer treatment.
Get the recipe: Banana and peanut butter flapjacks - World Cancer Research Fund (wcrf-uk.org)
Disclaimer: The information provided in this article is for general information purposes only. All information in this article is sourced from other websites, and we do not represent any rights regarding the contents and information on the site. All rights belong to their original owner. 
Sources: