Lunchbox Lovin': Healthy and Sustainable Midday Meals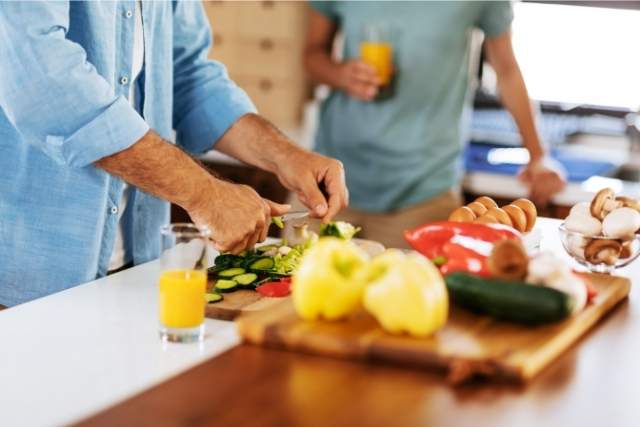 Do you recall what you ate for lunch regularly in school?  Do your parents prepare it, or are you the child who simply buys whatever they have in the school cafeteria? Regardless, ensuring that it is both nutritious and capable of causing an unpleasant gassy sensation is essential. 
Everyone has to make sure they get enough nutrition during lunch. It gives the body and brain the fuel and nutrients needed to continue functioning at a high level throughout the afternoon. You have complete command over the foods and components that go into your packed lunch, making it a potentially nutritious and delectable option. 
Many believe they can make it through the day without eating lunch, but there is a possibility that complications may come from this decision. If you skip lunch, it's the equivalent of going on a short fast, and it may lead to acute sensations of hunger, mainly if you didn't eat enough for breakfast. Because your body has developed for survival, you will start to feel hungry if you go too long without eating. All you can think about is food and when you eat again. Your performance at work will suffer directly from this situation.
You are in luck as we will provide nutritious and environmentally conscious lunch options that you and your children may enjoy during lunch breaks. 
Toasty delights
You should avoid eating white bread, particularly if you want to spread it with a sugary spread such as jam or Nutella, since these may cause a rise in your blood sugar and make you hungry quickly. 
The following are examples of sandwiches that you can make at home: roasted beetroot, chicken with mayonnaise and sweetcorn, tuna with mayonnaise and sweetcorn, avocado and tomato. Ham with salad and Egg mayonnaise topped with mashed chickpeas, roasted vegetables, and cucumber. 
Couscous with roasted vegetables
In only a few short minutes, couscous may be prepared for consumption.  If you're going to be short on time during the week, roast the vegetables in large quantities over the weekend, and then all you have to do is heat them to serve with your couscous.  Include some chickpeas, either whole or mashed, in the dish.
Bowl of Mexican Chicken
Instead of going to that quick-service restaurant, you could treat yourself to this mouthwatering lunch bowl. If you're going to eat meat, choosing chicken as your protein is one of the most environmentally friendly things you can do—that is, as long as the chicken you consume is pasture-raised or free-range. You wish you had packed more of this tasty meal to munch on throughout the day because of the corn's natural sweetness and the avocado's natural creaminess.
Chicken Wrap with a Crunchy Southwestern Flavor
The perfect lunchtime wrap consists of chicken, cheese, lettuce, and tomato, all wrapped up in a tortilla. This speedy meal is not only simple to prepare but also manages to be quite filling. In addition to that, it offers a relatively good morsel.
Vegan Kimbap
This meal is so well-known in Korea that it is an excellent choice for lunch in the office. Kimbap, which may initially seem to be sushi, is prepared from other components, such as pickled radish and vegan eggs. This dish does not include any gluten at all.
Chipotle Veggie Burritos
When loaded with nourishing ingredients like rice, beans, and corn, burritos have the potential to be a vegetarian cuisine that is good for your health.
Pork and Broccoli Grain Bowl
During your lunch break, spice things up with a fresh grain bowl that is just a little bit spicy. The combination of pork, quinoa, and sweet potatoes is plenty to keep you content, but it is not so filling that you will nod off while working at your desk.
Kale and Apple Salad
Consuming antioxidant-rich kale in its raw form confers additional health benefits. After softening the thin strips in a light lemon dressing, the savory-sweet combination of apple, dates, almonds, and cheese is mixed. This healthy salad has a beautiful depth of flavor thanks to a bit of pecorino cheese that goes a long way.
Disclaimer: The information provided in this article is for general information purposes only. All information in this article is sourced from other websites, and we do not represent any rights regarding the contents and information on the site. All rights belong to their original owner.
Sources: