Arrowroot: Its Health Benefits and Recipe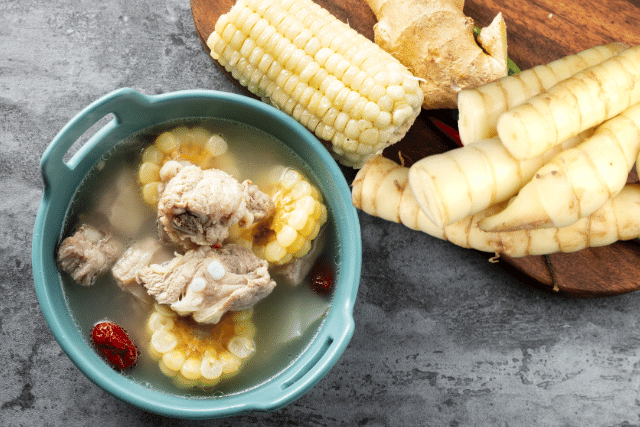 Have you ever eaten and seen an Arrowroot? Probably wondering what Arrowroot is in the first place. If you imagine what yam, cassava, sweet potato, or taro is, you'll probably guess what Arrowroot is.
Arrowroot, or Maranta arundinacea, is a tuber native to Indonesia. The powdered form of it, often known as arrowroot flour, is the most common form used in this plant. An underground stalk with numerous roots that store starch and energy, the rhizome, is the source of the powder of this plant.
Arrowroot is used as a raw material for other products provided in the market. Besides the flour, this plant also provides health benefits and wonderful recipes that are easy to make. To know more about the plant, read more from this article.
Many starches, such as Arrowroot, have a high carbohydrate content but also provide a wide range of nutrients. Its protein concentration is more significant than other tubers (yam, cassava, and others).
In addition, it has a high concentration of vitamin B9, which is critical for healthy growth and DNA synthesis during pregnancy. Birth abnormalities and chronic disorders like cancer are linked to a deficiency in this vitamin. Aside from that, it's packed with nutrients such as phosphorus, iron, and potassium.
Besides the nutrients given, Arrowroot also provides other health benefits as it was well known to be used for medicinal advantages historically.
To help in weight reduction.
Your body can't digest 32% of the resistant starch in arrowroot powder. The thick gel that develops with water becomes like soluble fiber in your stomach. It's possible that this might be the answer for those who have difficulty gaining weight since the sense of fullness can last for a long time.
To relieve diarrhea
Its root's firming and hydrating properties make it an effective remedy for diarrhea. Dehydration, fluid loss, and even mortality may result from severe diarrhea in sensitive groups, such as children.
Arrowroot may be to answer since its high starch content aids in increasing bowel consistency and size. As a result, you'll need to release less often. This supplement may also help your body to compensate for fluid loss.
To support Healthy Immunity.
Resistant starch found in arrowroot may help to boost your immune system. Prebiotics, a kind of fiber that nourishes your gut microbes, may be found in this tuber.
Your immune system relies on various vitamins and minerals produced and absorbed by beneficial gut flora. Many illnesses may be influenced by your body's response to certain foods.
To suit those who are gluten-intolerant
All tubers, including arrowroot, have no gluten by design. Wheat flour may be substituted with its powder. The resistant starch in arrowroot is beneficial in gluten-free goods since it enhances such items' texture, crispness, and taste.
Knowing now the nutrients and benefits it gives our bodies, what can we do to get this comfort? Don't worry, as we give you a heart-felting recipe that uses Arrowroot as an ingredient. Despite its tubular nature, arrowroot is a little tough. Remove the skin carefully before cutting. You'll need to use a knife to remove the outer layer of skin off the potato. After that, you have the option of either chopping or slicing them.
This soup is natural and neutral for children because of its high fiber content. Because of its tough texture, the plant is seldom eaten even after being boiled.
Ingredients: 
Suitable for 3-4 servings
Arrowroot, a medium-sized variety

Ribs, around 200 to 300 grams

Three red dates

Handful of Wolfberries

3-4 Ginger slices 

As much as 10 liters (or more if required)
Preparation:
Arrowroot should be peeled and chopped into smaller pieces.

Remove the blood from the pork ribs by blanching in ginger slices.

Take out the seeds from the red dates by hand.

Peel and slice the ginger.
Cooking:
Add around 10 cups of water to a big saucepan and bring it to a boil over high heat.

Add the arrowroot, red dates, and pork ribs.

Simmer the soup for around two to three hours at a moderate temperature.

Conversely, you can put everything in a slow cooker and simmer it for a couple of hours.
Sources: