Chinese Watercress Soup and its Health Benefits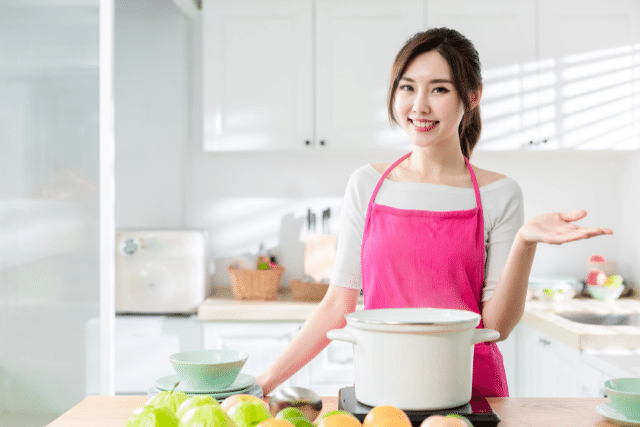 Nothing beats a good soup for someone who has colds or who just wants something warm in the body. Soups vary in different ways depending on how it was cooked and the country of origin. 
China's soup history may go back to the beginning of cooking itself. Traditional Chinese soup has long been regarded as an essential component of the cuisine of China. It is often considered among the food categories that are nutrient-dense and easy to digest.
Because soups are considered one of the major courses in Chinese cuisine, a great deal of emphasis is placed on the quality of the stock used in the soup. Stock may be made from various ingredients, including meat, bones, eggs, fish, vegetables, fruits, grains, and edible fungus. 
Examples of Soup in China that is easy to prepare with minimal time include some of the following:
Tomato Egg Drop Soup: 15 minutes

Chicken Egg Corn Drop Soup: 25 minutes

Shepherd's Purse Tofu Soup: 25 minutes

Chinese Noodle Soup: 15 minutes

Wonton Soup: 35 minutes

Mushroom Noodle Soup: 35 minutes

Hot and Sour Soup: 15 minutes

Ginger Garlic Noodle Soup with Bok Choy: 20 minutes

Hot and Sour Coconut Noodle Soup: 35 minutes
On the other hand, some soups need more time and preparation to cook. Have you heard of or eaten Chinese Watercress Soup? If not, this article shall guide you in preparing this delicious soup and the benefits the plant provides.
There is evidence that Roman troops used watercress as a regular part of their diet. Additionally, it is a member of the cruciferous family, which includes other vegetables such as kale, broccoli, arugula, and Brussels sprouts.
This dark, leafy green is a plant that thrives in natural spring water. Throughout history, humans have utilized watercress for nothing more than decorating their dishes with it. However, consuming it is becoming more common since it is considered one of the most cutting-edge superfoods.
There is evidence that consuming a wider variety of fruits and vegetables, including watercress, is associated with improved wellbeing. The following are some of the advantages that the plant offers.
Treatment as well as prevention of cancer
A chemical found in cruciferous vegetables and given the scientific name 3,3'-diindolylmethane (DIM) by researchers has been shown to have anti-cancer properties in a study published in 2019. According to several studies, the cancer-fighting properties of cruciferous veggies are also contributed by an element known as sulforaphane. It is a chemical that includes sulfur and is responsible for the bitter taste characteristic of cruciferous vegetables.
Lowers Blood Pressure
Individuals who do not get adequate calcium, magnesium, and potassium from the foods they eat are at an increased risk of developing hypertension. It is believed that these minerals may lower blood pressure by causing the body to excrete salt and by assisting arteries in becoming more relaxed.
It is essential to remember that ingesting these minerals as a supplement will not have the same positive health effects as incorporating them into a diet rich in nutritious foods. The use of watercress, which is rich in all three of these essential elements, is one way to increase mineral consumption.
Keeping one's bones in good health
A deficiency in vitamin K in a person's diet might make them more susceptible to bone fractures. Consuming an adequate quantity of vitamin K has been shown to promote bone health by altering the proteins responsible for bone formation, enhancing how the body absorbs calcium, and lowering the amount of calcium lost via urine.
If a person consumes only one cup of watercress daily, they will have met their recommended daily intake of vitamin K.
Managing diabetes treatment
Alpha-lipoic acid is an antioxidant that may be found in watercress. Diabetes patients who take this chemical have been shown to have reduced blood glucose levels, increased insulin sensitivity, and protection against alterations brought on by oxidative stress.
Providing dietary nitrates
There is a very high concentration of dietary nitrate in watercress, as well as in beets and other leafy greens. It raises levels of nitric oxide, which has been shown to have beneficial benefits on health.
According to research that investigated the effects of a high dosage of dietary nitrates on humans, the compound can lessen the quantity of oxygen that a person requires when exercising and improve their athletic performance.
With the benefits the plant gives people, it is ideal for it to be used in different dishes, one of which is soup. 
The Chinese watercress soup is a dish that will not disappoint. It's a Cantonese classic that's both energizing and reassuring all at the same time. The flavorful foundation of this dish is comprised of blanched pork ribs. Meanwhile, handfuls of watercress are floating about in a soup with a hint of ginger when you are in the mood for a calming and traditional Cantonese soup.
Cook Time: 3 Hours and 50 minutes
Good for ten persons
Ingredients
5 L chicken and pork stock 

Two bundles of watercress 

Three dehydrated shiitake mushrooms

Two dried honey dates

Two carrots, peeled and sliced

Three dried jujubes (Chinese red dates)

1 tsp salt, or to taste

1 tbsp chicken bouillon powder
Instructions
Bring the stock made from chicken and pork to a boil, sprinkle in the chicken bouillon powder, and season with salt.

Carrots, mushrooms, honey dates, and jujubes should be added, and the mixture should be allowed to boil for 15 minutes.

When the carrots have reached the desired level of tenderness, bring the stock to a boil and stir in the watercress.

Continue cooking the soup over medium to low heat until it has reached a gentle simmer for twenty minutes.

To serve, either drink it as is or pour it over whatever rice you have.
There are other recipes that Watercress can be used for. You can use it for salads, smoothies, sandwiches, and many more! Make sure to look out for more recipes on the internet. 
Sources: