How to buy Organic Vegetables in Singapore: 8 Tips & Tricks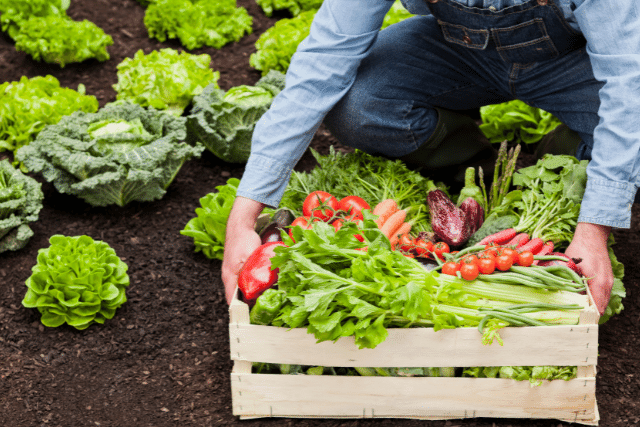 How to buy Organic Vegetables in Singapore: 8 Tips & Tricks
As far as I can tell, Singapore is going all-natural. According to a Nielsen poll, organic fruits and vegetables are purchased by four out of ten Singaporeans regularly buying organic fruits and vegetables.
Nowadays, individuals are more concerned about their health and well-being than ever before. Organic meats are now accessible to humans' carnivorous side due to the growing popularity of organic items. Let's take a closer look at organics by defining the term first.
"Organic" is a phrase used to describe how certain foods are grown. Artificial chemicals, hormones, antibiotics, and genetically modified organisms are not used to produce organic foods cultivated or farmed naturally (GMOs).
There must be no artificial food additions to be labeled organic. Manure, a natural fertilizer, is often used in organic farming to aid plant development. Antibiotics and hormones are not administered to organically bred animals.
Even though organic products are much better than those processed consumables in the market, there are times that these products are much more expensive than those with preservatives. This is due to the time, resources, and effort of those producers making these foods all organic.
However, the increased costs should not deter you from switching to organic food.
Here are the eight tips and tricks on maximizing your money efficiently in going organic.
Choose organic produce for your fruits and veggies.
Fruits and vegetables with the most significant levels of pesticide contamination should be prioritized if you don't have a lot of money for food.
Cayenne and other spicy peppers

Sweet Bell Peppers and Spinach

Cucumbers

Celery

Celery

Tomatoes, Grapes, and Cherries

Kale/Collard Greens

Summer Squash

Peaches

Strawberries
There are also fruits and vegetables that you can take note not to buy as these are low in pesticides:
Asparagus

Avocado

Mushrooms

Cabbage

Sweet Corn

Eggplant

Kiwi

Mango

Onion

Papaya

Pineapple

Sweet Peas (frozen)

Sweet Potatoes

Grapefruit

Cantaloupe
Purchase organic meats, eggs, and dairy products
Stock such as cattle and poultry raised on non-organic feed frequently consume grain, hormones, and medications that are potentially damaging to human health and the health of our environment. If feasible, organic materials should be used for these types of items.
Take advantage of the local farmers' markets.
You may get high-quality organic items at the local farmers' markets, held on Saturdays and Sundays, where farmers come together to sell their food.
There are different local farmers' markets in Singapore that you can visit. There may be one that is nearby your place.
What's in season, buy it!
Select fruits and vegetables in season since they are the most affordable and freshest to be found.
When you buy organic vegetables in season, the demand for them is high, and many buyers can bargain at a much better price.
Shop around for the best deal.
Once you've entered the market, don't remain with a single vendor. To choose the most affordable organic items, compare costs at the grocery store, online grocery store, farmers market, and other locations.
For Organic Products, Pay Attention to the Labels
Make it a practice to check the labels on your food to verify that the organic items you buy are organic and include elements beneficial to your health and well-being. Certain organic goods may be heavily processed and are not very useful to your health.
Just because something is organic doesn't mean it's good for you.
It is a systematic marketing strategy in the food business to make junk food seem healthier than it is, but most organic baked goods, sweets, and snacks are still affluent in sugar, salt, fat, and calories.
Shop at BestOrganicFood.sg!
BestOrganicFood.sg is one of the most established range of organic vegetables for more than 10 years. We provide next-day organic vegetables and fruits delivery services in Singapore. 
 As all our fresh organic produce is being picked and delivered on the same day, shopping for fresh organic produce has never been an easy shop for fresh organic produce. Our friendly customer service team is eager to assist with your shopping needs.
Source:
https://sg.theasianparent.com/going_organic
https://www.healthline.com/nutrition/what-is-organic-food#organic-food
https://www.natures-glory.com/blogs/news/7-tips-for-shopping-for-organic-products-in-singapore
https://www.helpguide.org/articles/healthy-eating/organic-foods.htm