Why is Organic Food getting more popular in Singapore?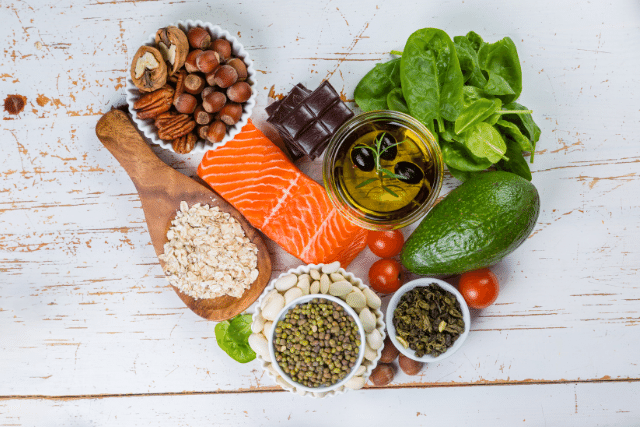 The demand to be healthy today is no joke. And you know what has been in demand also in the market? Organic Food.
In agriculture, "organic" is a term that refers to the techniques used to grow and prepare crops. There must be no usage of genetically modified organisms, herbicides, pesticides, or fertilizers in farming the crops. At least 95% of the components in a food product must originate from organically grown plants or animals to be labeled as organic.
From the definition itself, we can somewhat see why Organic Food is getting more popular but let's discuss more.
Organic food's popularity began to grow in the United States a few years ago, thanks largely to numerous television commercials and celebrity endorsements. And a few years ago, it made its way down to Asia, where it has become an enormous success.
Organic goods are sought after by customers, which has prompted supermarkets' owners to create a separate section for them. Because of these items, they've witnessed consistent, double-digit growth.
Organic Food's rising popularity has also prompted retailers to outsource their supply chain globally. More than simply from Singapore, they get their organic products from contract farms in Indonesia and Thailand. Contracts guarantee that partners can maintain high-quality standards and organic integrity throughout the distribution chain.
So why is it getting popular?
Many consumers continue to purchase them because of the widespread belief that organic food is more nutrient-dense.
Dietitian Jaclyn Reutens, a member of the Singapore Nutrition and Dietetic Association (SNDA), said that organic food has grown in popularity since it claims to be free of pesticides, hormones, and fertilizers.
In addition, customers are increasingly concerned about the environmental impact of their purchases, which has led to an increase in demand for sustainable products and an increased interest in healthy options, where organic is frequently seen as a marker to a healthy choice.
And because of this perception, people are digging more into this food, especially the parents. Thus according to Cold Storage, organic baby goods are becoming more popular among customers. Their take for this behavior is that babies have a more sensitive body, so feeding them with organic foods will be much safer for their children.
Another theory is that because people live in a world where technology runs and information spreads easily, it has influenced people to be organic just by browsing sites and communicating with other people. Consumers have been swayed by the Internet's abundance of information regarding organic food in the last three to four years, regardless of whether it's true or not.
Another factor that can also be considered is the purchasing power of consumers. Singapore's increased purchasing power has also made it easier for citizens to buy organic items, and we all know that being organic is not money-friendly.
There may be other reasons why Organic Food is getting more and more popular. There are also pieces of information lurking that it does not have much difference in nutrients to those processed foods in the market. Whatever one believes, the important thing is that the popularity of organic food has helped people be healthy and has also helped local farmers in Singapore.
Shop at BestOrganicFood.sg!
BestOrganicFood.sg is one of the most established range of organic vegetables for more than 10 years. We provide next-day organic vegetables and fruits delivery services in Singapore. 
 As all our fresh organic produce is being picked and delivered on the same day, shopping for fresh organic produce has never been an easy shop for fresh organic produce. Our friendly customer service team is eager to assist with your shopping needs.
Source:
Neighbourhood supermarkets are going big with organic products to meet growing demand | The Straits Times
What is organic food and why has it become so popular? - Bunzl Catering Supplies