Why You Should Choose Organic Food and Vegetables in Singapore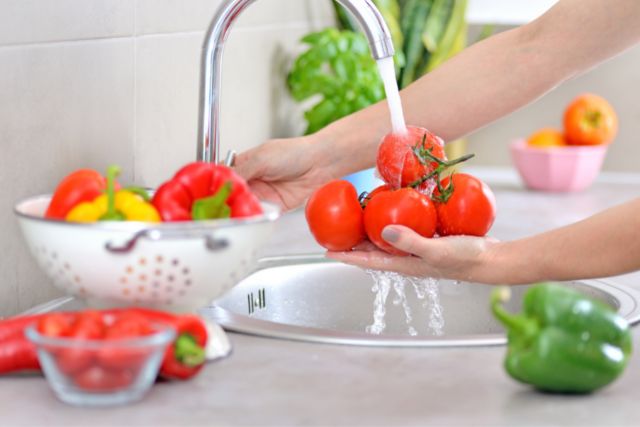 You are what you eat. Have you heard of this phrase? This literally means the food you eat reflects how you take care of your health and body. For some, what they eat is nothing to them but for others, everything they eat is a big deal for them. But it's sure that all of these have a purpose, you may be eating this kind of food because you want to gain weight or the reverse of it. 
In Singapore, the popularity of Organic Food has grown and it has grown for a purpose. 
When we talk about organic food, foods that are grown and produced without using synthetic chemicals such as pesticides and artificial fertilizers. They do not use genetically modified (GM) components or expose food to irradiation. In addition, animal welfare and environmental sustainability are important issues for organic farmers. 
Organic food is the way to go when living a healthy life in Singapore – it's not only agriculturally grown in the most environmentally sensitive manner, but it also shields you from harmful toxins often associated with genetically modified organisms and conventionally grown foods. 
You will not be disappointed in going organic in Singapore since the way they import their organics does not use even GMOs. Instead of relying on unnatural methods and GMOs, it depends on eco-friendly modes such as the use of natural compost and fertilizers and natural predators to increase biological soil activity and reduce irritating pest populations. Just make sure to check with your organic grocer about the sources of their organic farms and suppliers. Your organic grocer should have more information about these certified organic suppliers and where they import their food items from.
In addition, organic foods contain lower levels of toxic metals such as cadmium and pesticide residues. Conventional produce can have high levels of cadmium,  a highly toxic heavy metal that has been shown to cause kidney failure and liver damage. It is one of only three toxic metal contaminants that has set maximum residue levels in foods. 
Organic foods also contain more minerals and other healthy chemicals than conventional foods. Pound for pound, or kilo for kilo,  organic foods offer a significantly higher dose of nutrients, including minerals and vitamins, than their conventional counterpart. One of the biggest issues in nutrition today is the fact that many of us don't get enough nutrients from our diet, even when we are eating fruits and vegetables, as the latter are grown in nutrient-poor soil. Eating organic foods can address this.
Furthermore, Many consumers continue to purchase them because of the widespread belief that organic food is more nutrient-dense. Dietitian Jaclyn Reutens, a member of the Singapore Nutrition and Dietetic Association (SNDA), said that organic food has grown in popularity since it claims to be free of pesticides, hormones, and fertilizers. Singaporeans are increasingly concerned about the environmental impact of their purchases, which has led to an increase in demand for sustainable products and an increased interest in healthy options, where organic is frequently seen as a marker of a healthy choice.
There may be other reasons why you should choose to be organic in Singapore, it can be the raise in purchasing power or just because you want to change the lifestyle you have right now. Nevertheless, whatever purpose you have will always reflect on the condition of your body. Just be healthy and make sure to eat what's best for you and for your body. 
Disclaimer: The information provided in this article is for general information purposes only. All information in this article is sourced from other sites on the web and we make no representation of any rights regarding the contents and information on the site. All rights belong to their original owner. 
Sources: